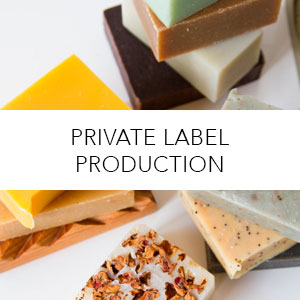 More than 100 years experience
Victoria Soap has over 100 years of experience and we are experts in private label manufacturing. Yet, we continually strive to advance, because we want the final product to suit the wishes of our customers.

That's why our manufacturing plant is state-of-the-art. We offer great flexibility in production, where we master several solid soap production methods along with a large variety of sizes, shapes, colors, and fragrances. We also manufacture domestic products such as soft soaps and furniture care products.

Our manufacturing plant handles small as well as large quantity productions, and our packaging department handles everything from automated to manual packaging, depending on your brand's needs. 

We collaborate closely with our suppliers and keep ourselves up to date with the market and within the latest trends.