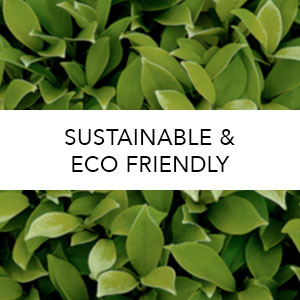 Sustainable development goals
Making the eco-friendly choice
Victoria Soap works in accordance with UN's SDGS. In particular, we follow "3. Good Health and Well-Being" (reducing hazardous chemicals and pollution), "8. Decent Work and Economic Growth" (decent job creation and innovation, protecting labor rights and creating a safe work environment) and "12. Responsible Consumption and Production" (environmentally sound management of chemicals, reducing waste generation and encouraging sustainable practices). 

Victoria Soap is about making the eco-friendly choice. Among other things, we offer palm oil free, fully organic, and vegan products. Our production is certified sustainable (ECOCERT) and is continuously inspected and approved in accordance with official sustainability policies. 

Did you know that…
…one hard soap bar can replace two plastic bottles of liquid soap?
…hard soap bars limit CO2-emissions by minimizing transport complications?
…it's in fact a mega-trend to eliminate plastic from homes and bathrooms worldwide?